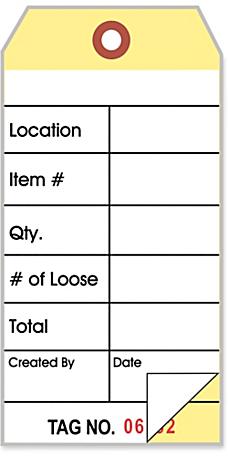 2-PART CARBONLESS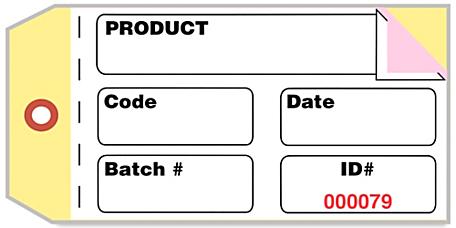 3-PART CARBONLESS
Custom Printed Multi-Part Tags
Identify and tag items for shipping and inventory purposes.
2-part tag has 15# bond paper on 10 pt. manila.
3-part includes one pink sheet in center.
Consecutive numbering included.
Pre-wired and pre-strung also available.
Lead time - 2 weeks after proof approval.
Design Now
Ordering Instructions:
1. Choose ink color:

PMS *
* Note: $50 charge for custom PMS ink colors.
2. Choose type style:

4. Pricing above is based on 1 ink color on 1 side of tag.
Plate charges: $35 for 2-part, $45 for 3-part.
Other options available:
Pre-wired, pre-strung: Add $22 per 1,000 and add "pw" or "ps" to model #.
Logos: Email camera ready art. Additional charges may apply.
Perforation is available upon request.
Design Now
09/28/2023 01:36:34 PM;
USWEB29
-
0
-
0/0.0
-
1
-
00000000-0000-0000-0000-000000000000